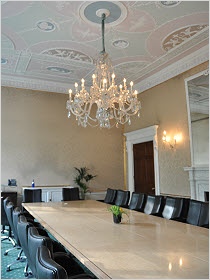 As our consultants at Alexander Charles are all experienced accountants drawn from senior financial positions, we have a great deal of expertise and insight into the needs of both companies and staff.
We start with an on-site meeting so we can fully understand the exact job specification, technical issues and personal qualities required: we want to understand your organisation's culture and ethos, so as to present you with the most suitable candidates.
We give you exclusive access to high calibre candidates who are not available to the rest of the market as we head-hunt over 60% of the people we place.
Executive and database searches and advertising campaigns are conducted according to your requirements and we take care of the initial interviewing process, so you only get sent the right people for the job.
We manage as much or as little of the the entire process as you require and we also offer a follow-up service to make sure you are completely happy with the appointment.
As a result, we have built a reputation to be proud of and a high proportion of our business comes from repeat business and client referrals.